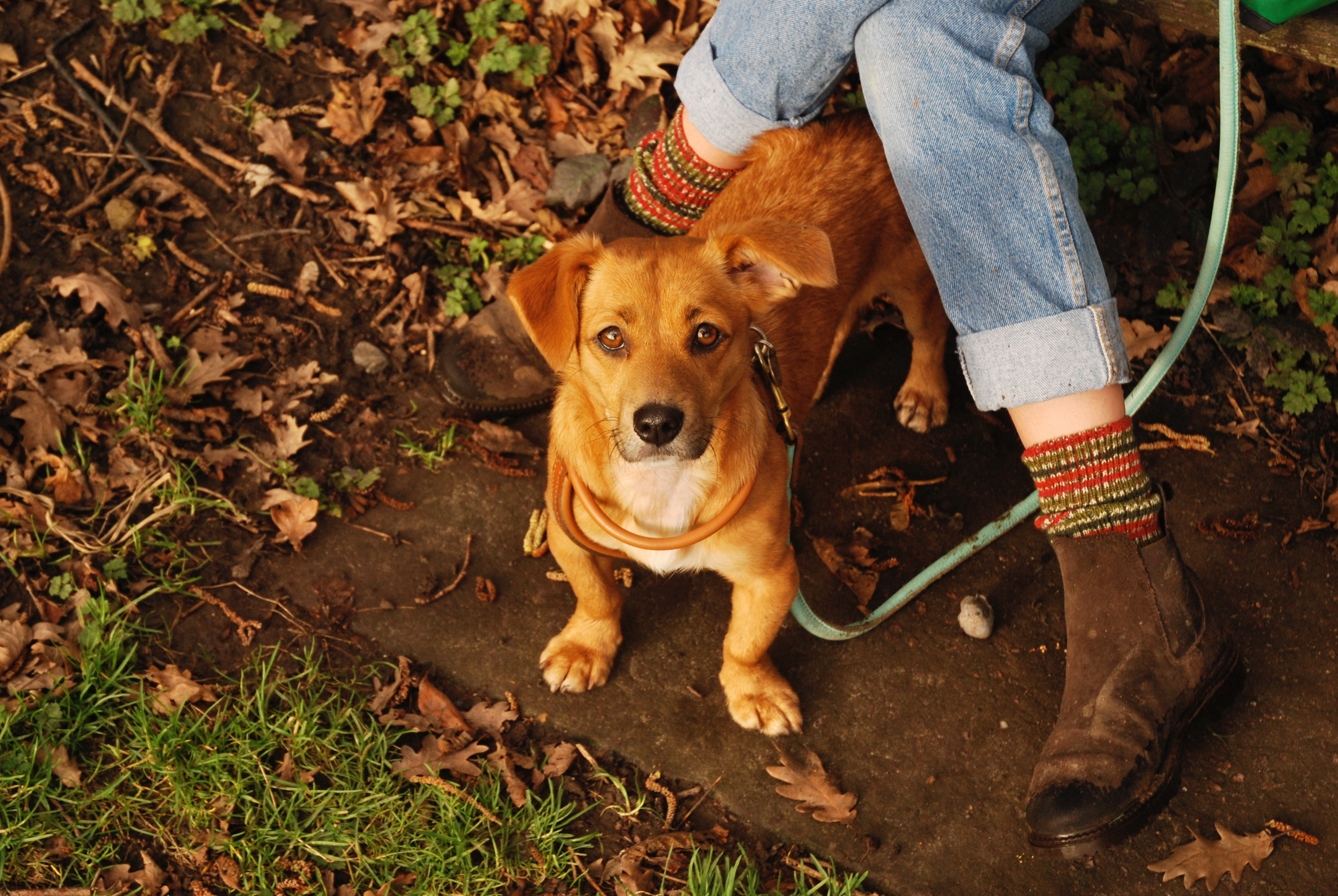 I'm Daisy, I live with my partner Liam and our little rescue dog, Tina. As much as Tina loves snoozing (a lot), she also loves her walks, and is happiest running in the park with her pals. She is very calm and accepting of other dogs.
I understand how important it is for me to give your dog a home from home experience and I am devoted to keeping your furry friends safe, happy and loved.

I provide a reliable, professional and flexible service looking after your dog and all its needs - including walking, day-care, feeding, grooming and cuddles!
I cover the Hackney and Islington areas.
Dogs have been a constant companion in my life and I have lived with them since childhood.
I have run a dog walking and day-care company in both London and Cornwall. I am an experienced and fully qualified dog groomer with a City and Guilds Level 3 Diploma in Dog Grooming. Until June 2018, I was Salon Manager at Just Barking in Kensal Rise, now I have returned to the job I enjoy most - walking and caring for different dogs in the city I love.
I am fully insured and can provide excellent references.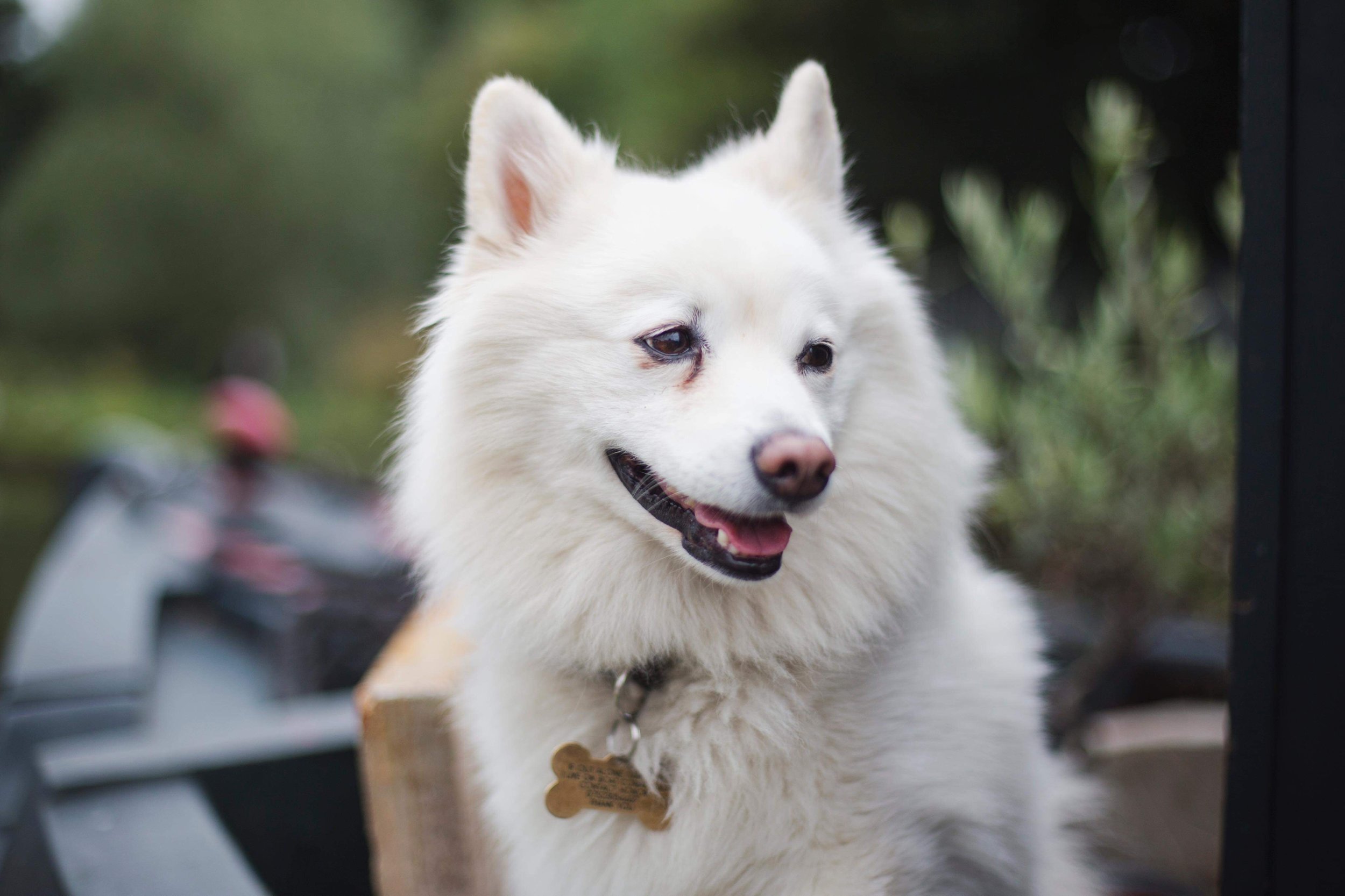 GROOMING
My mobile grooming table allows me to provide a full grooming service in the comfort of your own home. It's perfect for busy humans who don't have time to make appointments at a salon, and great for dogs who are happiest in familiar surroundings. I can groom your dog after their walk so you can return home to find an exercised, handsome and sweet-smelling hound!
I'll bring a full cleaning kit and will leave no trace once your dog has had their beauty treatment.
Services offered include:
· Nails
· Bath and blow-dry
· Full style
· Hand stripping
GROUP WALKING
Dogs will be walked in small groups of up to 4 (or 5 when Tina comes along). Most dogs love this pack experience; it's great for play, socialising and exercise. I try to go to a few different places each week so dogs that walk on a regular basis are getting a little bit of variety in their life! I always try to promote positive behaviours and a fun atmosphere on our walks.
PRIVATE WALKING
A pack walk isn't for everyone. If your pup needs a little bit more me-time, a one on one walk can be arranged that meets you and your pooch's requirements
DAILY CHECK-IN
If your dog or cat (…or rabbit, guinea pig, micro-pig or hedgehog) just needs to be let out, fed or have some love and cuddles I can arrange a time to suit you both.

DAY CARE
I offer a limited day-care service. Your dog will spend the day with me and Tina, getting all the love and attention they deserve and lots of exercise.

HOUSE SITTING
A house sitting service when you are on holiday will allow your pet to relax and maintain their routine in the comfort of their own home. I'll keep you updated throughout and can send you a daily snap if you'd like pictures of your pooch! I can supply house sitting references on request.

VETS TRIPS
If your pet becomes unwell or is in need of an emergency trip to the… *said in a whisper*… vets. I can pick them up, take them to and from their appointment and let you know everything that was discussed in detail.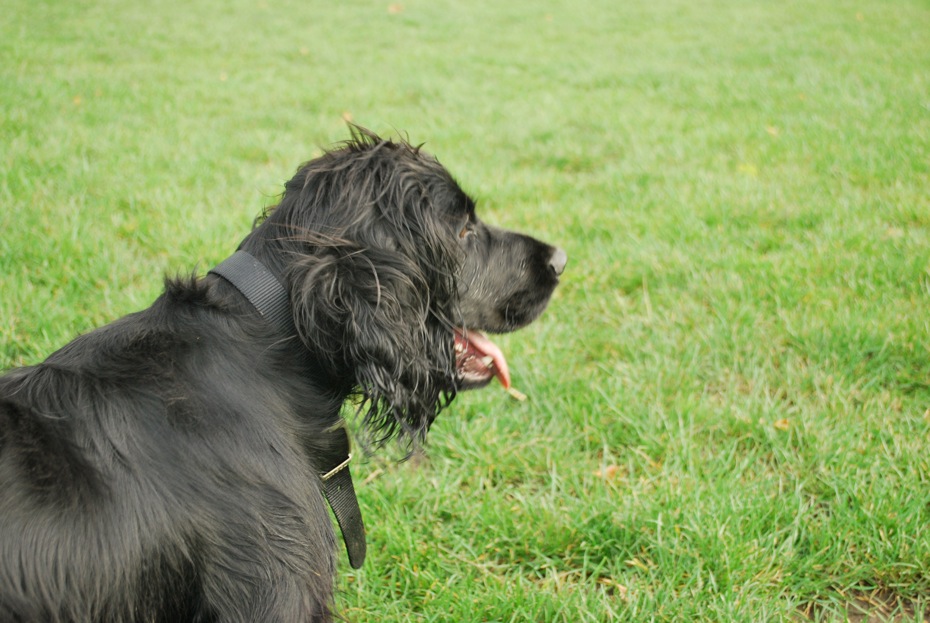 GROOMING
Dogs come in all shapes and sizes, and there's an incredible variety of coat types. I'll meet you and your dog and we'll discuss the style you'd like and I'll then provide a competitive quote. Discounts will be offered for any dogs that walk with me.
gROUP wALKING
Includes pick up from your home, minimum 60 minute stimulating walk in the local area, or on Hampstead Heath come rain or shine, a quick clean off and dropped back home for a snooze. If you have more than one dog, we can discuss discounts.
PRIVATE WALKING
If it doesn't suit your dog to walk in a pack, a one on one walk maybe a better option. I can also discuss 30 minute walks for this service.
dAILY CHECK-IN
Pop in service for your pets, to be let out, fed, cuddled and any other needs they may have at home.
DAYCARE
Includes pick up from your home, up to two group walks (depending on the day) as well as lots of time for cuddles and snoozing. Drop back home at the end of the day.

 
hOUSE SITTING
I can offer you full peace of mind that your pet is happy at home while you can't be there. I can keep you updated as you wish. I offer discounts for stays over 5 days.

 
vet trips
Includes pick up from your home, taking your pooch to their appointment, and then returning home.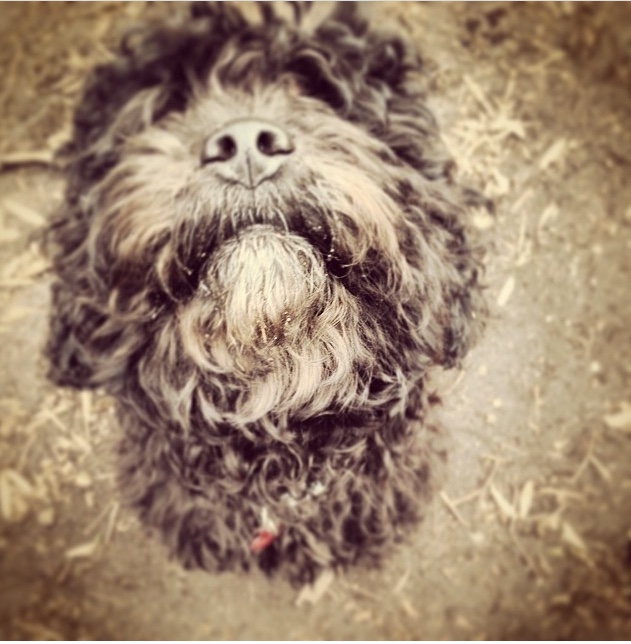 Please feel free to contact me via email at daisysdogslondon@gmail.com or pick up the dog and bone and give me a call on 07824701342 to discuss all your dogs needs!
You can also use the form below to submit an enquiry.
Look forward to hearing from you.
Daisy and Tina.